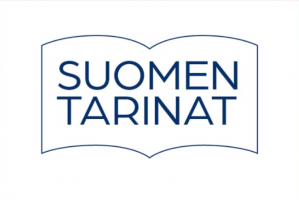 HISTORICAL CULTURE, THE ARTS AND CHANGING NATIONALITY
The Narratives of Finland is a research project studying Finnish historical culture. We are interested in the processes through which the narratives of Finland have originated, how the contents of those narratives have been negotiated, and what kind of narrative of Finnishness is mediated to the public. The central theoretical concepts of the study are historical culture, narrative, museum agency, and cultural memory and the politics of memory.


The project includes an artistic part in which Finnishness is called into question by asking artists with different cultural backgrounds to take part in producing new viewpoints on the Finnish nation.


The Narratives of Finland is funded by the Kone Foundation, and is coordinated by the University of Helsinki's discipline of Political History. The programme started in May 2021, and will last three years.


The project "Narratives of Finland: Historical Culture, Arts and Changing Nationality" includes an artistic part which askes how do contemporary artists conceive changes in the understanding of Finnishness and what are the new perspectives they can offer for building a diverse nation.


This artistic part consists of the artworks of nine artists, selected by open call in 2022 and presented 2023 to 2024 in cooperation with Mannerheim Museum, Helinä Rautavaara Museum, Culture Center Caisa, Gallen-Kallela Museum and Vantaa Art Museum Artsi.


The project "Narratives of Finland" explores what kind of national stories are produced for example in museums, schools or films, and by what means individuals can bind themselves into these stories in the creation of a shared national identity. Furthermore, the project is interested in asking who can identify with these stories and how cannot.


In an attempt at opening a broader social discourse, the project partners up with four museums and one cultural centre. In autumn 2022, an open call invited artists to propose artworks that tell their unique story of Finnishness. Bringing these artworks into the institutional context of the museums and cultural centre, we hope for an interaction between different stories, traditions and experiences. It is through this dialogue with new, not yet heard, forgotten or underrepresented stories that we want to contribute to the ongoing project which is that of the constant construction, deconstruction and reconstruction of the Finnish nation.


The selected artists are:
Özgü Gündeşlioğlu, Harold Hejazi, Spartak Khachanov, Nadiye Koçak, Mia Malviniemi and Mervi Junkkonen, Sara Moayed, Ennisofia Salmela Flores and Mia Seppälä.



Schedule:

Mannerheim-museo, Mannerheim-museet 17.4.-31.7.2023
Özgü Gündeşlioğlu: (un)intended collaboration, ceramic installation (found porcelain figurines and handbuilt clay)
Mia Seppälä & Puistopolun Peruskoulun 7. luokan oppilaat: Uudet kunniamerkit, veistos/kunniamerkki, (Sculpture/Mark of Honor, heat-printed, brass)
Kulttuurikeskus Caisa, 24.-26.8.2023, klo 19:30, 27.8.2023, klo 17:00
Harold Hejazi: Adventures of Harriharri — Episode III, Video Game Performance
Helinä Rautavaaran museo, 12.10.2023-18.2.2024
Nadiye Koçak: Yhteys, mosaic work
Mia Malviniemi & Mervi Junkkonen: Samassa veneessä, documentary/dance film
Ennisofia Salmela Flores: Kirjeitä Argentiinasta, letters
Vantaan taidemuseo Artsi, 12.1.-18.8.2024
Spartak Khachanov: The Impersonal, multimedia project
Gallen-Kallela Museo, 10.2.-26.5.2024
Sara Moayed: Ode to Heterotopia, rug and furniture duo installation
Mia Seppälä & Ruusutorpan koulun 8. luokan oppilaat: Uudet kunniamerkit, handover ceremony
More information about the artistic part:
Martina Marti
Curator
Narratives of Finland: Historical Culture, Arts and Changing Nationality project
martina.marti@gmx.net / 044 098 98 69
www.suomentarinat.fi
https://suomentarinat.fi/taiteellinen-osuus/

www.suomentarinat.fi
www.mannerheim-museo.fi
www.caisa.fi
www.helinamuseo.fi
www.artsimuseo.com
www.gallen-kallela.fi
ARTISTS AT THE MANNERHEIM MUSEUM
17.4.-31.7.2023
Özgü Gündeşlioğlu is a Turkish material-based artist working in Helsinki. She enjoys drifting in the crafting process, gathering and repurposing the material. Mainly ceramic, but also textile and unfired clay lead her practice. Her works revolve around experiments, playfulness, interfaces, plasticity and collaborative practices.

Photo by Gladys Camilo.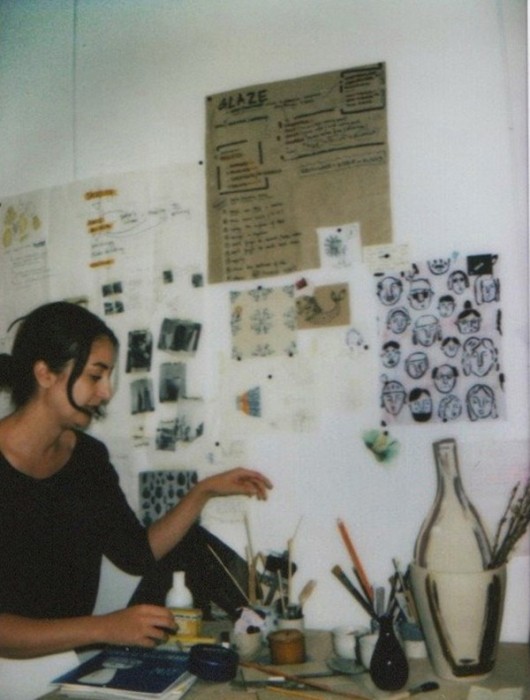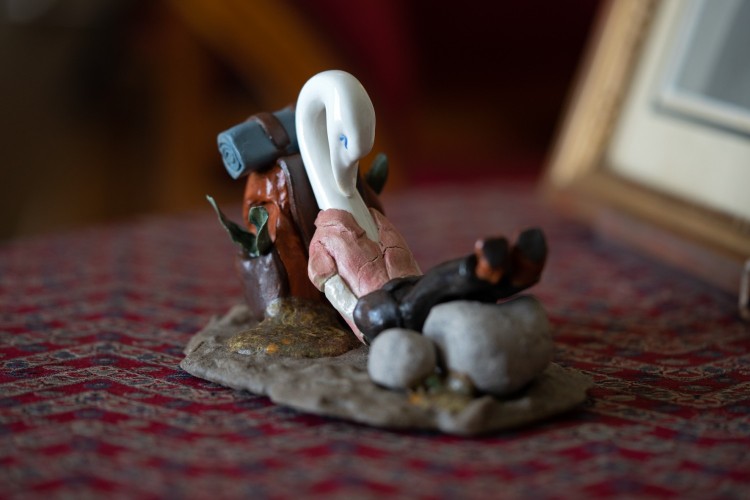 Mia Seppälä on suomalainen kuvataiteilija, joka työskentelee monialaisesti performanssin, valokuvan ja liikkuvan kuvan parissa. Hänen teostensa aiheet käsittelevät ja kommentoivat usein olemassa olevia sosiokulttuurisia rakenteita ja vakiintuneita menettelytapoja.


Seppälän julkisia projekteja ja mediainstallaatioita on nähty viimeksi hänen perustamassaan ei-kaupallisessa taidetilassa Itä-Helsinkiläisessä kauppakeskuksessa vuosina 2019–2022, Salon Taidemuseossa ja Suomen Valokuvataiteen Museossa 2022.


Seppälä viimeistelee parhaillaan jatko-opintojaan Taideyliopiston Kuvataideakatemiassa, josta valmistui kuvataiteen maisteriksi 2017.